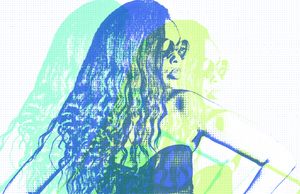 0:00/3:52

0:00/4:59

0:00/6:04

0:00/6:39

0:00/3:43

0:00/4:26

0:00/7:23

0:00/3:45

0:00/3:34

0:00/7:48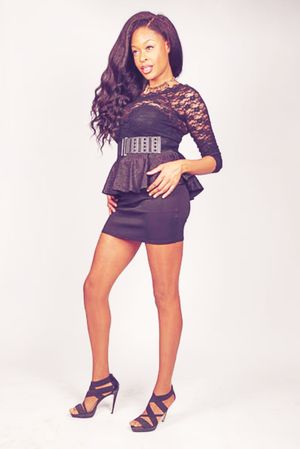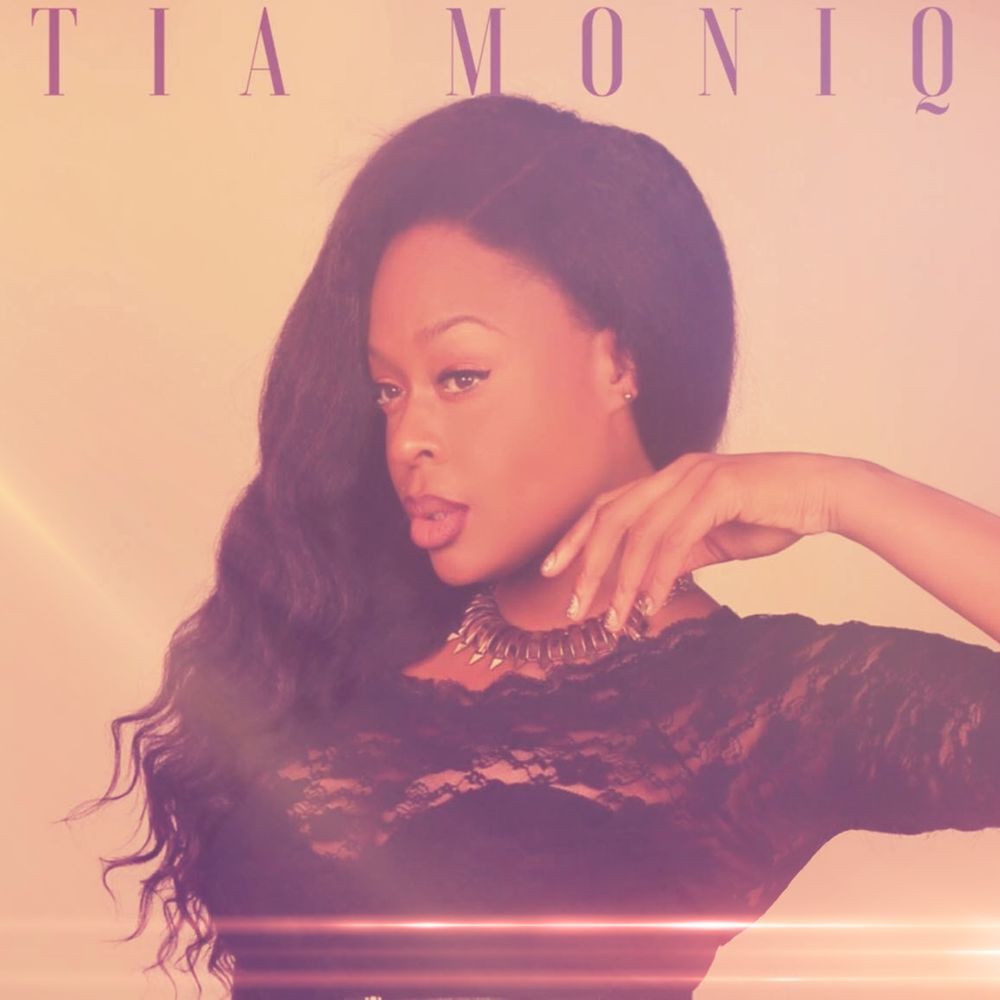 PORTIA MONIQUE
BIO
Portia Monique was born to sing. As a three-year-old she was performing in front of the mirror, by seven, she was signing in church, and by nine was writing snappy lyrics to further hone her talent.
Self taught, musical studies haven't followed, but an increasingly impactful series of collaborations with other artists and producers has certainly provided Portia with the needed learning experiences to grow. You'd be forgiven for thinking that a heavyweight musical family helped determine her path and yet Portia Monique's sweet song was entirely from within. "My mother can sing, but she never took it any further than the church at the time" she reflects.

Born in Hawaii before moving to Seattle – her home today – and lived Houston, TX for 7 years, Portia travelled a lot during her formative years and with that, she carried a portable tape recorder everywhere she could, in order to capture every idea that graced her creative mind. Near the age of 16 (one year after arriving to Houston, TX), she started working with a variety of local music producers and rappers to hone her craft and build her music network. As the collaborations with the various artists were short lived, Portia continued to work solo and perfect her craft. While doing so, she successfully posted demos via key social networks like MySpace and other social media outlets. Portia then caught the attention of Seattle based and well know music producer "Illoquint". Portia relocated back the Seattle, WA to pursue a working relationship with the Seattle base producer, and musical magic was made. Portia's relentless online momentum and creative music production by "Illoquint" and a few others, built upon a beautifully unique voice that blends hip-hop bite with velvety soul via dazzlingly complex harmonies, snazzy, jazzy tricks and some seriously insightful lyrical craft.
Portia met Oli Lazarus of Reel People Music in 2011, they hit it off instantly and timeless music was born. The collaboration has introduced Portia Monique to a new avenue of soulful opportunity. Her work with The Layabouts, has garnered hit underground dance floor singles "Do Better", "Tell Me Now" and the utterly uplifting "Bring Me Joy" (all of which featured on the super-stylish soul-house duo's 2012 album Future Retro) and, we certainly cannot forget to mention the South Africas top charter, "Colours Of Love" – a deep, emotive swell of 4-4 vocal perfection.
The combination of expressive vocals, tight song-writing and fluid production is totally a knockout. All of which bodes well for 2014 when Portia Monique's debut album, produced by Reel People, landed on the scene. "It's a fusion of goodness," she teases. "It's soulful yet has a commercial appeal". The record draws on many of my life experiences, and that's what makes music real."
She continues: "Embarrassingly I knew nothing much about House music before I began working with Oli and The Layabouts. It's a different, yet exciting sound, but ultimately music is music, and my sound is my sound – it cuts across everything I do. That comes across on the album despite its mix of different sounds."

Portia has graced stages and made appearances in the UK, US, South Africa, East Africa, and has lived, performed and travelled throughout South East Asia, making her live performance resume quite extensive, whilst evolving her performances as one of a kind throughout her career.
In 2014 Portia was approached by German Native, South Africa based Mega House producer Ralf Gum. Ralf heard of the work Portia had done with the London duo "The Layabouts", and reached out for collaboration, Portia obliged and "Free (Is All I Wanna Be) was born and released as a single in 2014. The Soulful House crowed went wild, and a new musical friendship emerged.
In 2015, Portia made a huge decision to relocate to South Africa and only a select few were aware. Portia wanted to have her ear to the Soulful House ground, she wanted to connect with those who've supported her newly found soulful house journey and she felt that the best way to do so was to live in SA full time. During Portia's stay in SA, she made really close connections and bonds with likeminded individuals, she eventually learned the lay of the land and decided to embark upon the AfroHouse sector, Portia's first AfroHouse collaboration was with the world renowned mega DJ Black Coffee, the song created was called "Extra Time On You" which was released on Black Coffees 2016 album titled "Pieces of Me". Portia kept the momentum going and began working with the gifted duo by the name of "The Rhythm Sessions" and created a song called "Cure, a single released in 2017, also In 2017 Portia had the pleasure of working with top SA producer and musical artist Anatii on a blazing Afro hit titled, "Everywhere You Go", released independently in 2017. Life in SA was great, but Portia was missing home just a bit…
In 2018 Portia was approached by top DJ and business extraordinaire of "Mofaya", DJ Sbu to work on an Afro track titled, "Beautiful", which was independently released in 2018 and one of Portia's favorite songs to date. Around the same time Portia and Sbu were working on, "Beautiful" a South African Producer by the name of D-Rock inquired of a collaboration with himself and the Botswana based music group "Team Distant", Portia love the track and decided to collaborate on the song that is titled, "Love & Life", Portia claims this to be her love song to SA, she's lived and she's loved in that beautiful country, and "love & Life" was the emotion she felt regarding her experience there.
To Top of the year 2018, Portia was then approached by top producer Rabs Vafhuwi regarding collaboration for his album "9 Provinces" on a track titled "For Your Love" which happens to be another one of Portia's favorites, she elaborates, "The beat is just so sexy, compelling and powerful. When I first heard the track I felt like a warrior Queen (laughing). I can't explain it with words, it's a feeling". Speeding on through to 2019, Portia Monique musically revisited a tried and true Mega Producer by the name of "Ralf Gum", and they work on a hot deep house tune titled "After Midnight" which newly released in 2019 on Ralf's album titled "Progressions".
In closing, I must say that every track Portia Monique touches turns to gold, and you can't deny the power and magnetism Portia Monique exudes in her style and music... So, the journey continue.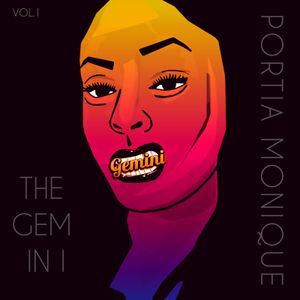 THE GEM IN I VINTAGE
Portia Monique
Portia Monique is an internationally appreciated independent musical artist who has been on a long journey towards success… In all honesty, the road has been long and interesting, but very worth it. "The Gem In I" is a musical performance produced by several talented artists…
The reason the title includes "Vintage" is due to the length of time it
Portia Monique is an internationally appreciated independent musical artist who has been on a long journey towards success… In all honesty, the road has been long and interesting, but very worth it. "The Gem In I" is a musical performance produced by several talented artists…
The reason the title includes "Vintage" is due to the length of time it took Portia Monique to release this body of work… All the music on the album was created in 2009, exactly 10 years ago, and the reason the album was released on 6.19.2019 is due to the fact that it's taken a decade for Portia Monique to evolve into the fully grown woman she is today… Oh, and it's her birth date… Enjoy.
Read more…
0:00/4:20

0:00/4:09

0:00/3:37

0:00/3:28

0:00/4:40

0:00/4:06

0:00/3:55

0:00/4:02